Rebels with a cause.
Fired up by the huge quantities of e-waste produced as a result of our collective obsession with new tech – and the planned obsolescence of old devices – Back Market is challenging people to rethink their tech purchasing habits.
By uniting the world's best refurbishers in an easy-to-use marketplace, partnering with manufacturers and offering guarantees on all devices, it offers a viable alternative to 'new'. One that's better for the planet, society, and your wallet.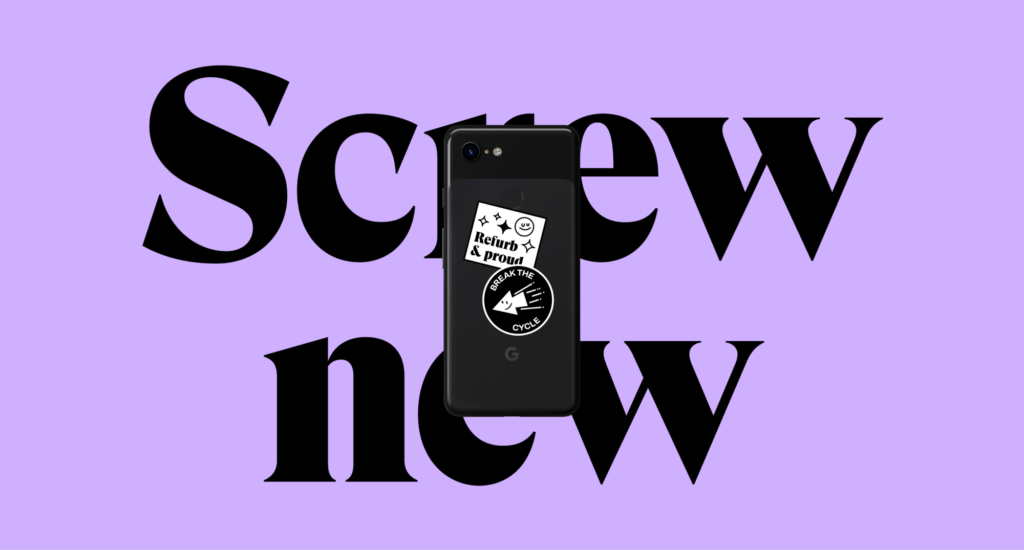 Screw new.
To bottle Back Market's rebellious and bold point of view on the world of tech, I articulated a strategic framework all around the idea of 'screw new'. It's a punchy, attitudinal shorthand which positions Back Market as a protest against the system.
The rest of the strategic framework is a clear rallying cry for the Back Market team to live by — inspiring them to 'Redistribute. Reimagine. Rebel.' in their fight against tech obsolescence.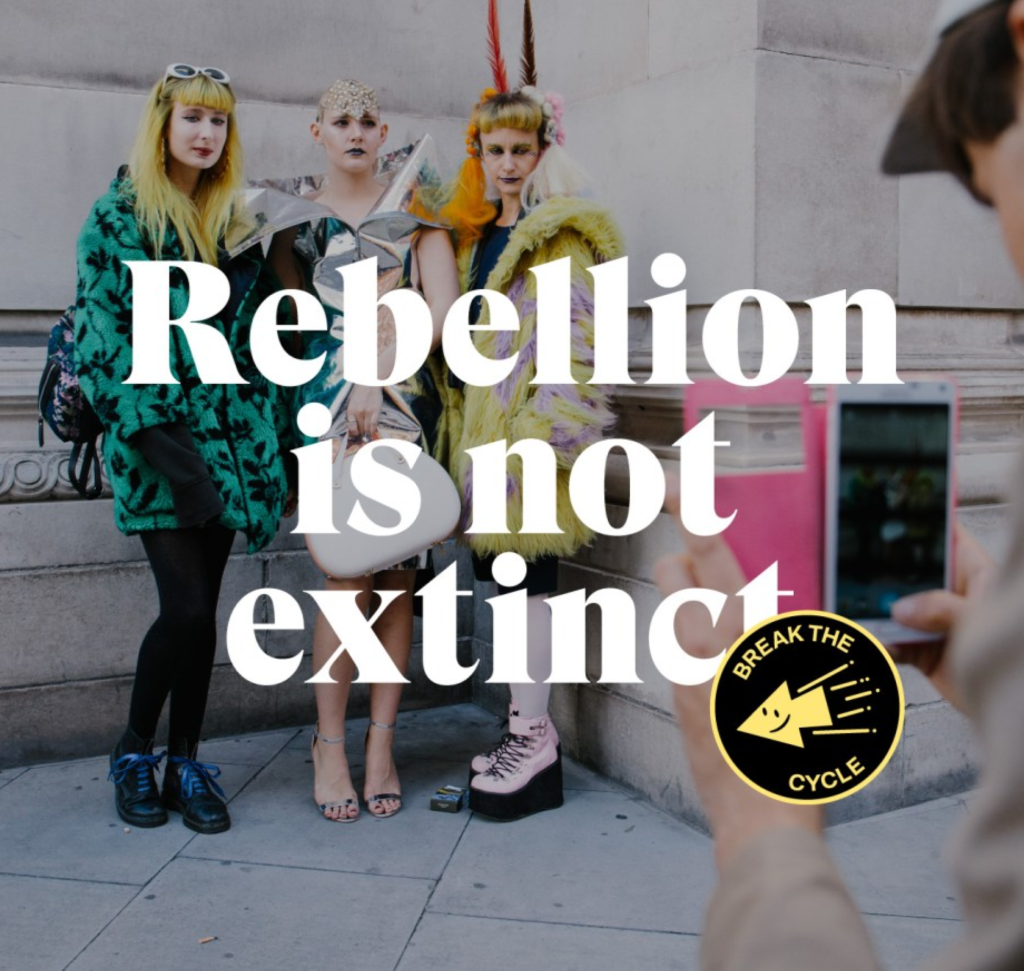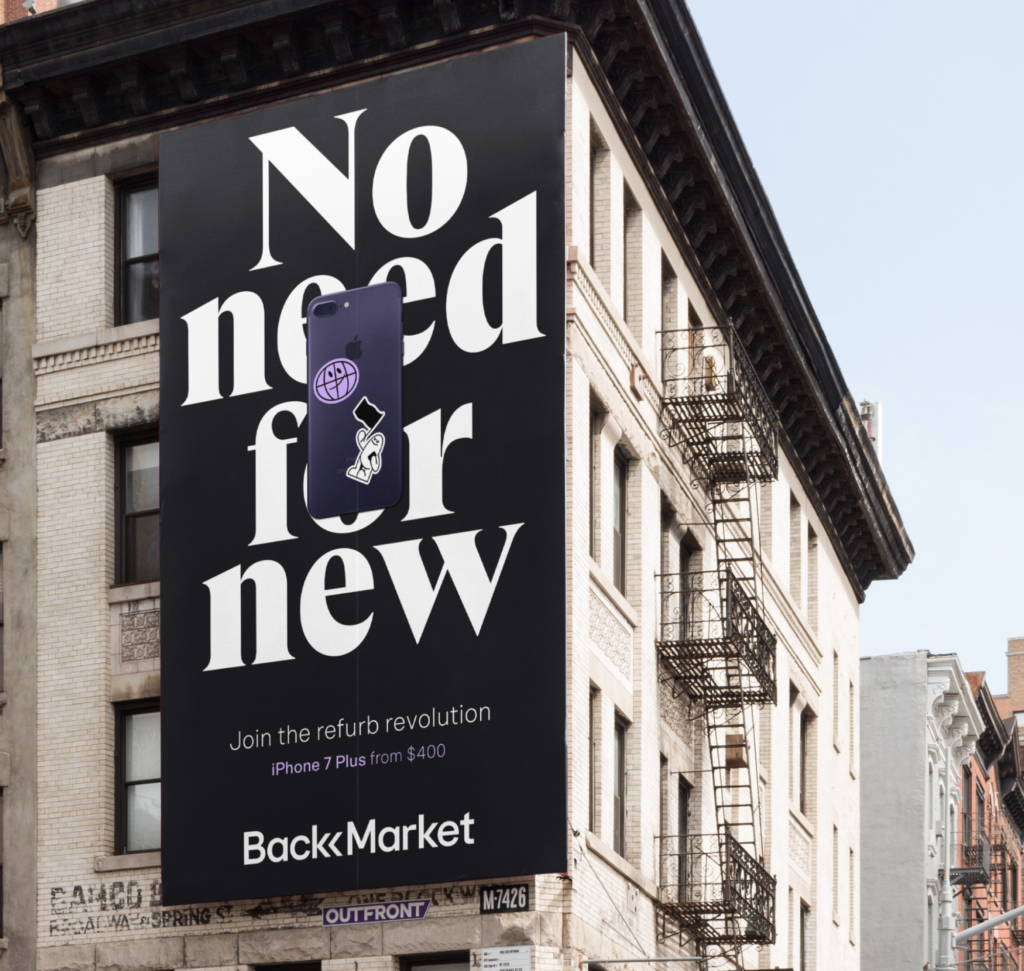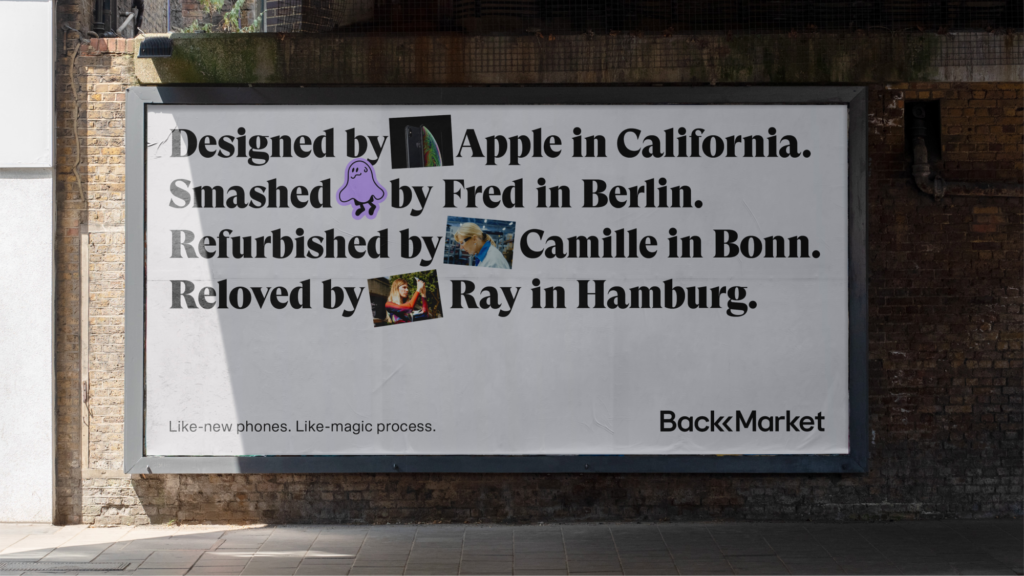 Relove the preloved.
As well as providing the creative springboard for a graphic system based on subversive stickers and eclectic art direction, the strategy also set the foundation for the tone of voice. I articulated principles, guidance and examples that capture the natural humour, upbeat attitude and subversive spirit of the internal team.
The Back Market voice is unapologetically attitudinal. Poking fun at pop culture and politics, while raising awareness of serious subjects without taking itself too seriously.