The most fun you can have on four wheels.
For too long, car rental has meant long queues, mediocre options and hidden fees.
Powered by Jaguar Land Rover, THE OUT is a reimagining of what it means to rent a car — it's a door-to-door service that delivers first-class cars to adventure-hungry people across the UK.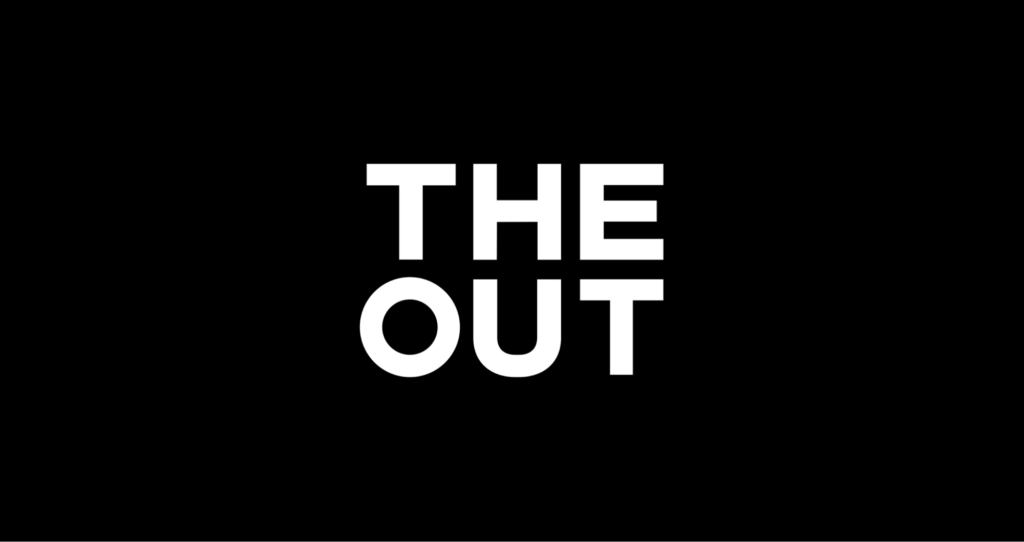 A name to match a nonconformist spirit.
As an entirely new service, part of our brief was to create a name for the brand. I led the naming phase of the project, making sure we arrived at a name that captured the spirit of the brand.
The name THE OUT is a subversive, attitudinal distillation of what it means to jump in and hit the road in a car you actually want to drive. It speaks to being out of the ordinary, pushing people out of their comfort zones and going out into the wild.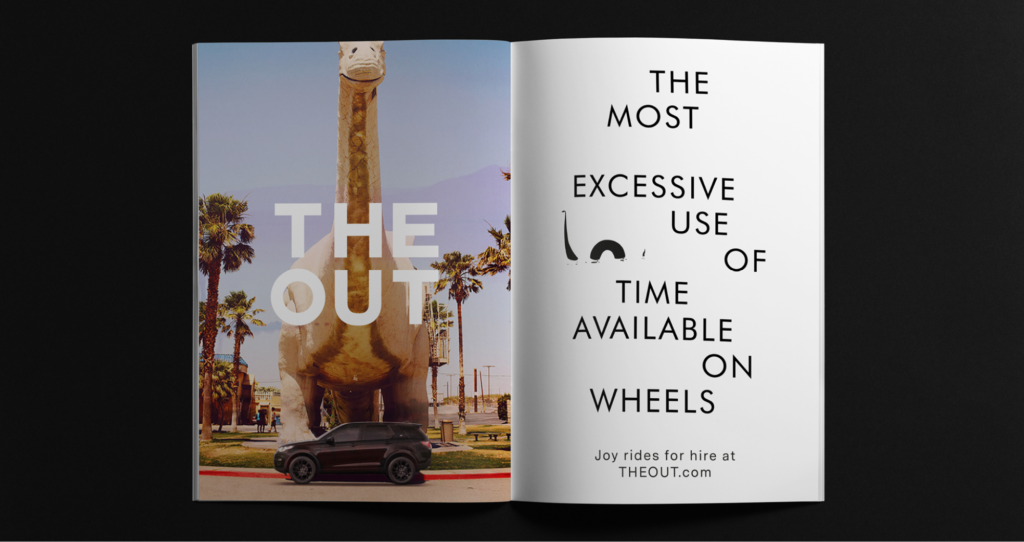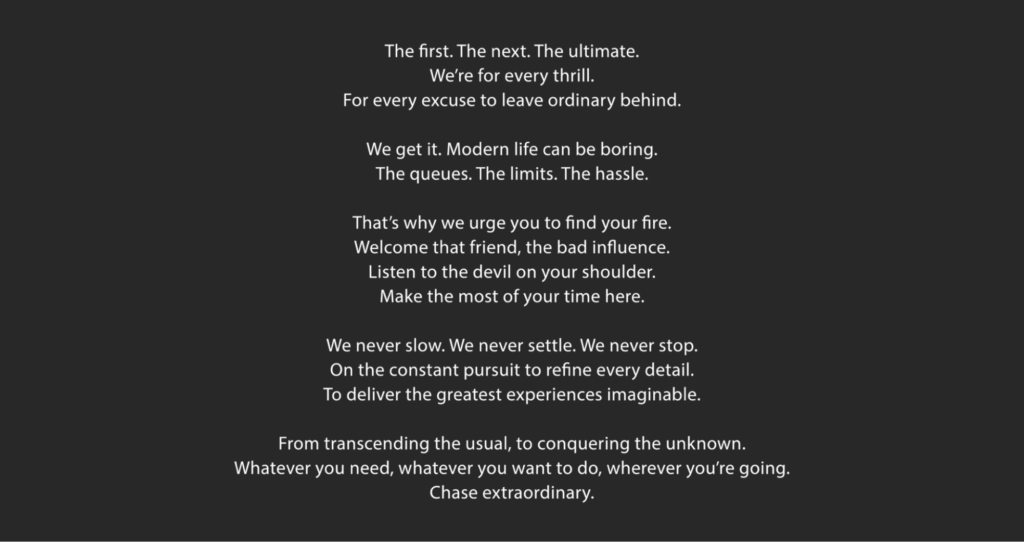 Encouraging people to chase extraordinary.
Once we'd arrived at a big, bold name, THE OUT needed a strategy that captured the spirit of pure, slightly adulterated, fun.
I articulated a manifesto that positioned THE OUT as the 'devil on everyone's shoulder', holding a mirror to the monotony of modern life. This manifesto and our proposition of 'chase extraordinary' lay the foundation for our visual and verbal identities.